I help catastrophically
injured people
I have helped my clients recover more than $35 Million Dollars from the most well-defended governments, corporations and insurers in the world. If you've been catastrophically injured, or have lost a loved one due to someone else's carelessness, you need my experience.
Trial Tested
Your choice of attorneys can significantly impact the value of your claim. Your opponents know who is competent to try a case and who isn't. My multi-million dollar trial verdicts reflect tenacity and put insurers on notice that I can and will try your case.
You get "Me"
I limit myself to only a few cases so I can provide personal attention. My clients have my cell number and are never charged for my time. I use a team of qualified experts and staff. But, I still get my own hands dirty so that I do not overlook critical evidence.
Recognized Expertise
(Click photo)
The national media often relies on me to provide expert commentary on significant legal issues. I was recently interviewed by a New York CNN affiliate for its exposť on air traffic control negligence.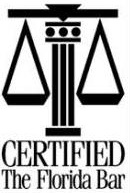 Board Certified
I am one of only 37 to earn Board Certification in the field of Aviation Law in the State of Florida. Only Board Certified attorneys may claim this expertise.
Perfect Ratings
With an Avvo 10/10 and a Martindale-Hubbell 5/5 "Preeminent" I hold the highest peer and client ratings an attorney can earn in the United States.
No Fee unless you win!
If your case involves a claim for loss, injury or damages resulting from a catastrophic injury or death you pay NO costs or fees unless you recover.
Global Reach
If injured abroad, I can help. I have assisted my clients seek justice in foreign courts. At right, in 2016, I was in trial in the High Court of Kenya in Nairobi, Kenya for a client injured there.